Christmas Yard Art From Recycled Wood
 Found wood, and a little paint make for a cheery and one of a kind Christmas Yard Art display.  Add a string of twinkle lights, and/or a spotlight and you have a stunning display.
The structure I used as the background, was actually the back of a bench my dad made years ago but the seat and legs had fallen apart.  If you use your imagination, you could come up with a suitable background too.  If you see an old crib that's up for grabs, parts and pieces of it would be suitable as would a headboard or door.  You just have to look at things through a different lens to see the possibilities.
 Random lengths of scrap wood were cut and painted.  You could always have pieces cut for you at the home improvement store.  The oops section in the paint department is a great place to find inexpensive paint.
An antique set of sign painters stencils were used on some old wood to create Merry Christmas.  There are numerous tutorials on how to transfer words to wood, so don't let it stop you.
I wanted the letters closed in instead of looking like stencils, so I closed in each letter with a brush.
The metal stencils are pretty neat because they interlock with each other.
It's better to use a stipple brush (or sponge) when painting in the letters, so you don't get paint running under the stencil.
For the highlights and shadows on the letters, I used a paint pen.
The bows are wood also, cut out with a scroll saw.
I chose to have the display lean a bit so it will have more stability.  I also tie the gifts on with jute wrapped around the wooden ribbons and then tied to the vertical slats behind it.  Seems to work well.
Completed Christmas Yard Art From Recycled Wood!
  I start out the fall season with pumpkins, then switch out pumpkins for gifts.  If you haven't seen that post, you can go to my Fall Pumpkin Display HERE.
Do you you have any unique Christmas yard art??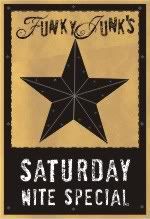 Save
Save
Save
Save
Post Footer automatically generated by Add Post Footer Plugin for wordpress.
Please follow and like us: